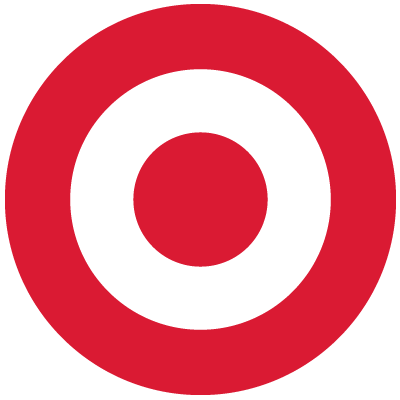 This post is sponsored by Target, but the opinions, as always, are my own.
For a few wild years, my husband and I attended a wedding almost every weekend all summer long. It seemed everyone was getting hitched, and fresh out of college, we were poor. I can't tell you how many times we gave lame gifts because I am a top notch procrastinator, and by the time I looked at the wedding registry it was a week before the wedding and the only thing left on there that we could afford was a fancy knife. A knife set says, "Enjoy chopping things like a television cook," but a single knife suggests, "You're in this for the insurance money, right?"
As I use our Corningware Bake Set we got as a wedding gift from our friend Stacy, or the glassware from my friend Tiffany, I realize some people actually remember what they received as wedding gifts, and I wish I could go back and at least add a cool cutting board to the fancy knife gift.
Adding a few inexpensive touches to a gift makes it special. I love this Lodge Dutch Oven, and by adding non-perishable ingredients for making soup to the pot, it makes a perfect gift for warming up cold winter nights. I love making soup in my Lodge, and the new couple will, too!
 This casserole dish makes an excellent gift, and is made even more excellent by the addition of soup fixings!
If we were still hitting up wedding every weekend, here are some other gifts I might put together from Target Registry items.
A Threshold™ Round Folding Fire Pit with the ingredients for s'mores and some roasting sticks.
A Biddeford Heated Microplush and Sherpa Blanket would be perfect for cozying up, and a pair of slippers each for the couple would be a great gift if I didn't keep it for myself.
Or how about a Keurig with a set of monogrammed mugs?
Speaking of mugs, every couple registers for coffee mugs. It's like a rule or something. Get them the mugs, and their favorite beverage to go in the mugs. If it were me, I would take some excellent coffee and a nice, big bottle of Bailey's Irish Cream, thank you very much.
And you know I couldn't make a list of gift ideas without mentioning a Crock Pot. How will the new couple whip up my famous Crock Pot Thursday dishes without a slow cooker of their own?
Target Wedding's theme of Be Yourself, Together says wedding gifts don't have to be dull. They can be fun and they can celebrate the season as well as the couple.
What is the best or most unique wedding gift you have given or received? Follow along and share your creative gift ideas with #TargetWedding!